Featured product
Totally Rad Happyrock Hat
Regular price

Sale price

$18.00 USD
NEW!
This totally rad Happyrock Hat in neon pink! 
Art by Nicholas Liebrecht 
Coffee Beans

32

products

12oz Coffee Sets

9

products

Coffee Stocking Stuffer Sets

9

products
Showing 6 of 32 products on Coffee Beans collection
Showing 6 of 9 products on 12oz Coffee Sets collection
Showing 6 of 9 products on Coffee Stocking Stuffer Sets collection
Featured product
MYSTERY COFFEE
Vendor

Happyrock Coffee Roasting Co

Regular price

$16.00 USD

Sale price

$18.00 USD
Do you want to order a bag of coffee, but are unsure what you want? Do you just want us to choose a bag for you? Well good news, now we can choose the coffee for you if you'd like! 

Choose 'mystery coffee' to receive a random bag of coffee. Can be one time or as a subscription. 
About Us
Happyrock Coffee Roasting Co was established in 1999.
We have won a couple awards in that time.
We are a queer-owned small-batch coffee roasting company hidden in the heart of a small town.
We are an anti-racist and a safe space. We take these things seriously.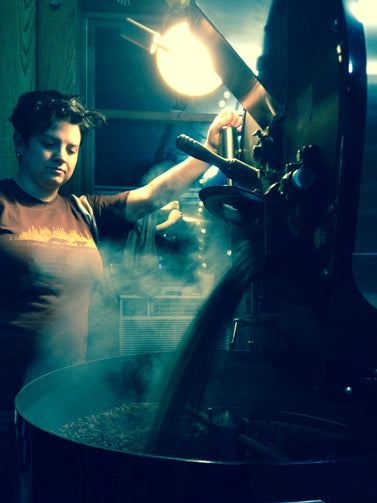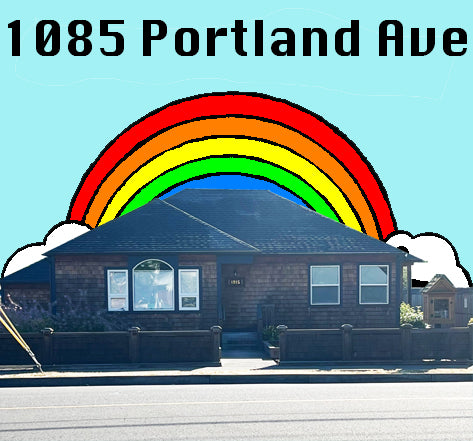 You Saved Happyrock!
We found a new home at 1085 Portland Ave. Temporarily closed as we finish moving. We are still filling internet orders.
Follow our social media for updates. If you'd like to contribute to our relocation fund, please click the link. Thank you.
Save Happyrock Fund
Wholesale
Brian Grant makes Spanish Coffees for his guests. Happyrock Coffee is served at his restaurants
Coasters Crossing & Coasters Brew Pub

Would you like Happyrock Coffee in your grocery store or restaurant? Call Lisa to learn more! (503)650-4876
or email at HappyrockCoffeeCo at gmail dot com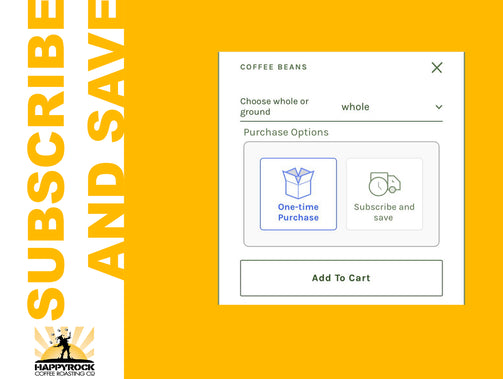 Coffee Subscription
COFFEE SUBSCRIPTIONS ARE EASY!
Add coffee to your cart and choose one time purchase or to subscribe and save.
Never run out of coffee again!
Any order in the 97027 zip code will automatically be weekend home delivery (even if it doesn't say so in the shopping cart)
Order HERE!